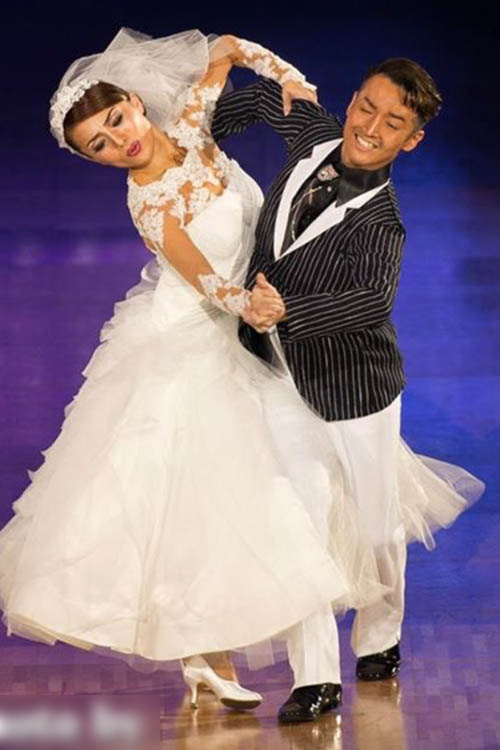 Satoshi Yuki
"Kent shoes" is given to fit the foot like a sports shoes, you feel that indirectly also free to move, such as the toes. I feel toes grab the floor through a fine cushion. In particular, "Flick soft enamel" are wearing is I, because the leather itself is softer sense of movement of the foot for us to express. Comfort is also a favorite design, but sporty, which also combines elegance. In addition, I have ordered a custom-made cushion. That remains even complete a degree, but high for you, have expressed absolute confidence so you fine-adjusted according to the individual's personality and preferences.
Chiharu Masuda
"Kent shoes" is immediately familiar even in brand new shoes, is like sucking on foot stick such a comfort. It was previously wearing the shoes of another manufacturer, because the hallux valgus has deteriorated, he began to wear the "Kent shoes".
The first time I felt when you put your feet, I was surprised to feel like wrapped gently. Flexible sole is firmly catch the floor, cushion to soften the impact of the foot is the best.
"Kent shoes" are a variety of wooden is in the fabrication of being used, so for us to respond quickly to fine-tune to fit the foot, also design and functionally, everyone always has the best fit to shoes you can find.