Coacher, lessons, and parties, you can use these shoes for various purposes.
Price
\16,500(tax included)
Grace Combination Black
These shoes use the combination of very trendy suede and leather punch. Very steady upper parts support your feel with good balance.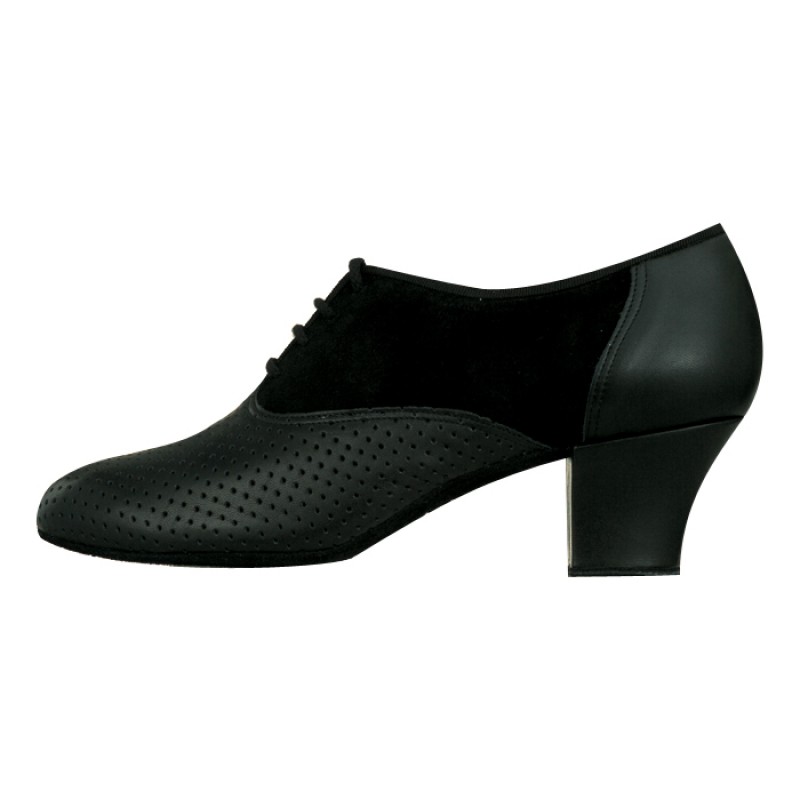 Heel 5cm only
The height of the heel is showing respect to the 23cm.
In order to keep the angle from the toe to the heel, the heel height varies according to the shoe size.
CUSTOM ORDER SIZE


( ONE MONTH ON DELIVERY )

SIZE OFF-THE-SHELF COMMODITY(CM)
CUSTOM ORDER SIZE


( ONE MONTH ON DELIVERY )

Regular width
20.5R
21R
21.5R
22R
22.5R
23R
23.5R
24R
24.5R
25R
25.5R
26R
Wide width
20.5W
21w
21.5w
22w
22.5w
23w
23.5w
24w
24.5w
25w
25.5w
26w
Compatibility table size*Because of different width and length by manufacturer wooden mold design, Please use as a rough guide
Jpanan
20.5
21
21.5
22
22.5
23
23.5
24
24.5
25
25.5
26
UK
1
1

1/2

2
2

1/2

3
3

1/2

4
4

1/2

5
5

1/2

6
6

1/2

EUROPE
34
34

1/2

35
35

1/2

36
36

1/2

37
37

1/2

38
38

1/2

USA
4
4

1/2

5
5

1/2

6
6

1/2

7
7

1/2

8
8

1/2